I was recently asked, "why are you single?"
At that moment, I paused, gasped, paused again, side-eyed them, then said…
Because of the current social climate, duplicitous behaviors of the opposite sex, certain deficiencies within the dating matrix, global warming, gum on the sole of my sneaker that pisses me off, bad social media posts, that orange sticker they put on my car window that won't come off, insecurities, back pain, unrealistic expectations, skinny jeans, Snapchat filters with the bunny ears, anime eyes, and foliage, selective traditionalists, entitlement, the Impossible Burger shortage, and Donald Trump.
In other words...
Because I want to be!
We live in a day and age where being single is still looked at like a negative balance on a bank account. I mean, a single person couldn't possibly be single by choice and be happy at the same time, could they?
Perhaps they love the single life, no obligation, no rules, and no restrictions. Or, perhaps they are taking time in between relationships to reassess, heal and recalibrate. By the same token, moving away from the chicanery, and bickering—the uncertainty and aloofness. You know, really good reasons that single people do not need to justify or explain.
Regardless, we still get asked…
Why are you single?
Being Single Is Overrated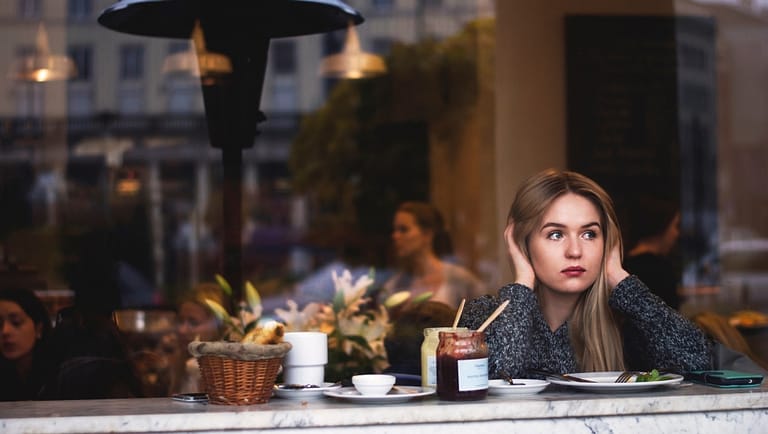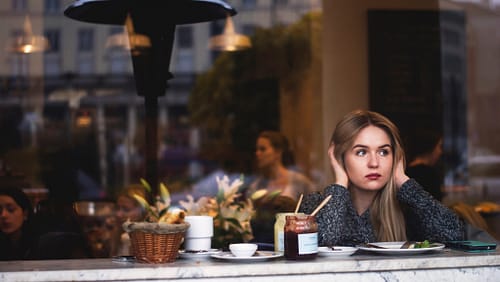 Yes, SEX. For those of us that aren't into casual sex, this is a huge one. For those of us that don't want to, "take it there" with whoever we're casually dating or attracted too … it becomes a bit of a challenge when that urge comes. You're in a bit of a quandary. Do I break the, "in case of an emergency" you-know-what in a glass? Or, do I distract myself with various tasks? Read More
Why is Asking My Status So Annoying?
It is important to realize, the floundering impetuous that is the art of the seemingly innocuous question.
Asking the right kind of questions during a conversation is powerful on many levels. It can provide someone who's a bit uncomfortable or nervous an easy entrée. It can also provide useful cues for what your partner should talk about to hold your interest, and it can cause people to feel more relatable and even intimate.
When you begin to realize how often a single person is asked that question, you'll begin to realize why you shouldn't ask it.
For one thing, the word "single" has a negative connotation. In addition, redundancy of the question plays a major role in the questionees overall feelings of frustration. Also, to some, it feels like an insult. In their mind, they're thinking… "what's wrong with being single?"
When the question is asked, oftentimes it sounds like something is clearly not right. And, since you don't have a man or a woman by your side…
You must be crazy.
Look, I get it, being in a relationship is the Holy Grail to some. But if you choose the wrong grail like in Indiana Jones and the Last Crusade, a relationship can turn your ass to dust.
As a result, there are those of us that love being single. We enjoy frivolous adventures, coming home when we want, and not having to figure someone else out. Needless to say, there are benefits to both—but one shouldn't be frowned upon while the other is looked at the life-giver.
Every Action Has A Reaction
That being said, what may seem like a totally innocent question from an unsuspecting party, can turn an otherwise amenable person into am exasperatingly defensive individual.
To put it differently…
Don't ask that question
Leave it alone. If we want to be proactive and tell you why we're single that's one thing. On the other hand, you asking, can garner a totally different response.
Furthermore, we are not responsible or held accountable for said response in a court of law. Once the query has been proposed, it deems all previous questions inadmissible and inconsequential. As a result, the questionee will not be held liable for any resulting course of action such as; turning their back and running effortlessly in the opposite direction; side-eyes, screw faces, ice grills, or similar; any common or conventional retort will be inadmissible in the same fashion as all formerly listed actions.
Looks Don't Matter
Another key point to remember, outward appearance, financial status, body type, or anything else for that matter do not determine whether a person will be single or not.
You're too pretty/handsome to be single
Being an attractive person doesn't mean you're always supposed to be hitched-up, dating, or in a relationship with someone. The entire "shock" around realizing someone attractive is single continues to elude and vex me daily.
Attractive does not equal relationship.
Despite that, there is also an unwritten stigma out there that states there's something wrong with a woman passed a certain age being single. Meanwhile, a man at that same age receives no stigma unless he's attractive and/or has no children.
Ultimately, the underlying problem here is the prevalence of ignorance and societal, cultural and socioeconomic stereotypes that continue to perpetuate themselves in the minds of many people. Sometimes, you don't even realize you're exhibiting these thoughts and behaviors—but you are.
As a progressive society, we should know that a woman is not validated by her ability to "get or keep a man." Similarly, a man is also not diminished or contrived with an ulterior motive because he decides to remain single.
Given these points, we need to get away from this toxic mentality that says being in a relationship defines who we are.
With all the above in mind, Disney should release a movie about a single man/woman living their life to the fullest—in absolute happiness and peace.
It will be the most realistic story they've ever told.