Every weekday, my journey takes me down Peachtree Street in Atlanta, Georgia. Consequently, I see a lot of professional black women. They are laughing and having conversations while sipping on their Caramel Macchiato. Some look stoic, sad, deep in thought, and others will speak to me with a reticent—wry smile.
Nothing needs to be said. All that matters is the 26 or so muscles it takes to gently arch their lips. In effect, transmitting a packet of information that is received, read and interpreted by me as a certain friendliness. However, there are so many stories behind that smile. As a result, my mind begins to wonder.
What's her story?
I often want to ask,
on your life journey what have you encountered? How did those experiences mold the woman in front of me?
So, instead of simply receiving a smile in passing, I stopped a young lady on my morning journey and she willingly sat down and chatted with me.
Chatting With Jordan
A Short Chronicle of Perseverance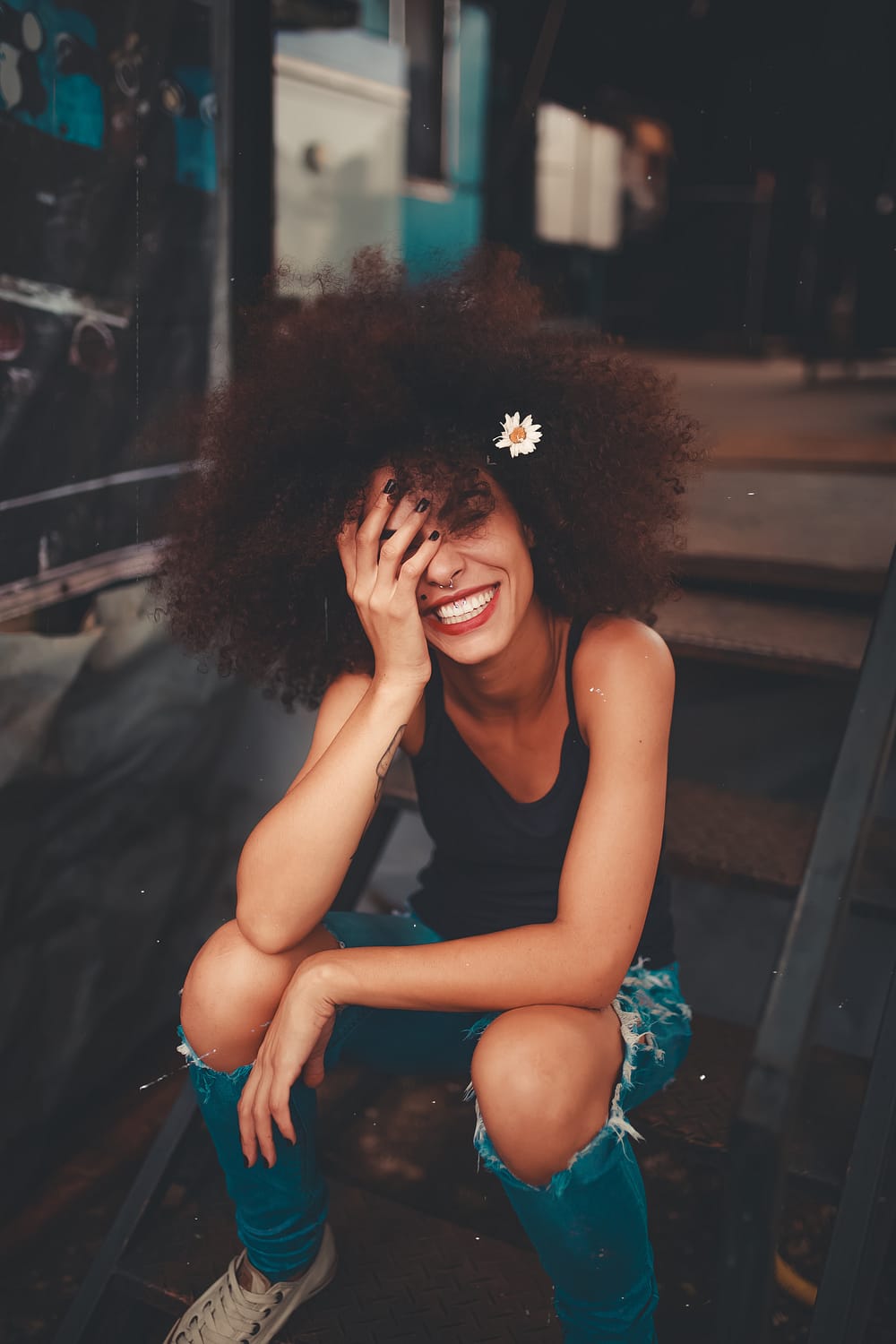 [Jay] Jordan, being a coach I've been speaking with people about their lives for a long time, and I've heard a zillion stories about their journey and hardships. Every time I always learn something new and the phrase…
you never know a person's story
always reverberates with me.
So what's your story? What makes Jordan… Jordan?
[Jordan] Man… this life right here? Destructively amazing. I've been broken down, broken up, broken into, and broken sideways like Legos. Mostly by men, but that's another story.
[Jay] "Like Legos…" I like that. But seriously, let's stay there. What about men has broken you in all these different directions?
[Jordan] Jay, dealing with black men has been the gift and the curse. You know, black men are very special, and by special I mean ya'll ride the back of that bus, and also in a good way. I mean… ya'll be on that good sh_t on the constant. It's like that stuff men do grows out of the ground like weeds—and thing is, even if he doesn't smoke, A lot of men be on that good ish! Just being around them and I feel like I was Bill Cosby'ed. Shi_s ridiculous.
[Jay] Oh, you got jokes today? But that being said, there's truth to what you said… we do have our ways. So I can't deny that.
[Jordan] Oh, you thought I was done? I was just pausin'. I've got plenty more to tell. You asked, so I'm gonna tell you.
[Jay] Ok Will Smith you get 7 pounds for that one. Continue on… tell me about your journey.
[Jordan] I see what you did there. But anyway… my journey has been one of dealing with powerful men that have dated or been in a relationship with me based on my complexion and looks. I'm biracial, but I identify as black—not other. Furthermore, I love me some black men. I do not date white men or acknowledge the white side of my family. They denied me since birth based on what my mom told me. In short, my other family doesn't care for black people and I was a constant reminder of their failure to keep their daughter away from black peen.
That being said, black folks accepted me but called me mulatto or mixed girl. Some black women said, I think I'm cute (well I am) but I didn't act like it.  Additionally, I'm black. I'm not "mixed." I'm not exotic or more beautiful than any of the other ladies out there. I hate it, man. I really do. There were times I wished my father had exercised more caution and shot his load on my mom's back.
[Jay] ahem…I'd just like to say… I can't unsee what you just said—but I do empathize in a way (not the back part). The wishing you were never born part. That said, you may already know this—at one point, black people with my skin complexion were not "in style." A lot of sistas weren't checkin' for a brother this dark. They wanted those Al. B. Sure, Special Ed. curly haired, light skin-lookalikes.
At that time, I despised the hue of my skin and wanted to be the color of the Caramel Macchiato you're drinking. What's crazy is, this wasn't white people rejecting me, this was my own people doing this. So, I do understand your pain to a certain extent.
[Jordan] This dude said Al. B. Sure. But yo… I remember those days. I was a hot commodity for men that look like you. Which is great segway to men choosing me for my skin complexion. It was terrible. They didn't even know my name, where I was from or anything else. These "men" only knew that they wanted a Vanessa Williams complected look-alike. Needless to say, my self-esteem was at an all-time low and I made some terrible decisions by allowing men to use me up and discard me like a bag of owner-scooped dog sh_t.
Jay, I've been raped, twice. Beaten to within an inch of my life ending because I wouldn't do a threesome with another woman and his male friend. Ya girl ain't down with the choo-choo bro, and I don't like any other vagina but my own. Nevertheless, that MF'er is in jail, and I'm here. I have my life and a dope ass career.
How bout dem apples? I'm still smiling while he's cringing in prison from being raped by an as_ pirate. When so many men tried to steal that joy from me and keep me underfoot. I had to learn to love myself, how I look, and everything about me (including my foul mouth).
[Jay] A lot of us take a lifetime to figure out what you were able to determine in a few years. It took me 25 years just to understand that loving myself is important—and another 5 trying to figure out how to do it. Under those circumstances, I admire and applaud you for not giving up and giving in. Especially when, you consider all that you've been through.
Then again, women still have so much to overcome when it comes to the tyranny of a patriarchal society.
[Jordan] Yeah… I crawled out of a pile of dung that was defecated by men. But I don't let that become my excuse for hating men overall no matter how bad ya'll stink at times. I still love ya'll and forgave the ones that hurt me. As a result, I'm able to love my current man to the fullest extent—and not expect him to fill any holes or gaps left by other men.
This is my story, and I'm still smiling my ass off through it all.