There are so many stories behind that smile, and [she] is a cross between a flash-frozen ice grill and a beam that would illuminate a large auditorium. Grace and beauty personified. Humility, and perseverance in the face of an insurmountable encumbrance. [She] is still… smiling and laughing in between her tears. Never letting the height of the mountain deter her from reaching the summit. And yet, we all feel frustration when the goal seems like it's moving away from us… while we move towards it.
Chatting With Jennifer
This Wasn't My Dream: Unmarried at 42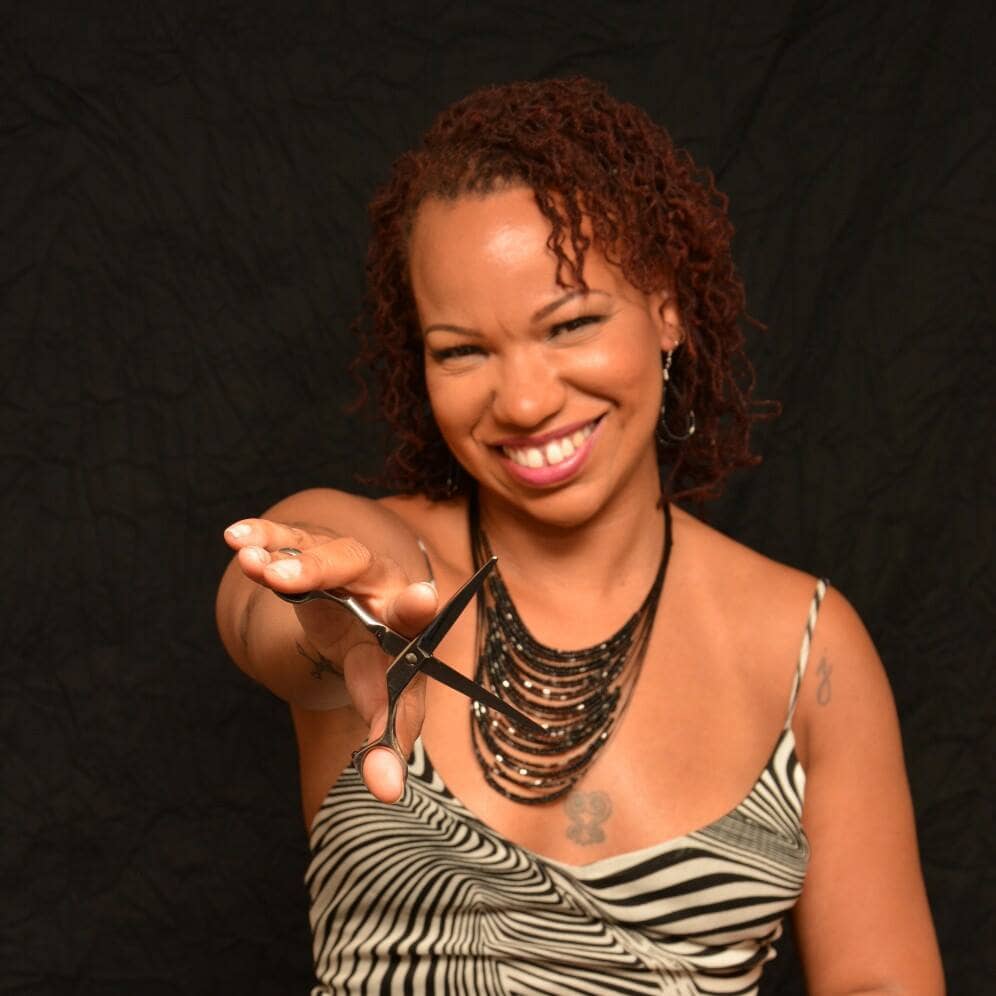 [Jay] So I've known you since we were kids… like youngsters… but I've missed a major portion of your life, of your journey. What's crazy is, as far as your core, you're still the same person.
[Jenn] Yes, we've been friends since middle school. But thanks to the power of Facebook, we're reconnected! Thanks for that compliment, it's actually my favorite one to receive!! But yes, there's a lot you missed. But the catch up is easy.
[Jay] It is…We've been friends and FB friends for years now… so I've learned a lot over the years through conversation and peeping out your feed. 
[Jenn] Yes, you get to see what I choose to share…others see even less (nosey mfs, lol). But because we talk you also get a little bit more. You are one of a few friends I can say really know me.
[Jay] So you're 42 and an entrepreneur… doing well for yourself, beautiful, full of vigor, energy and feistiness … what drives you?
[Jenn] Well, thank you…but it's not easy. I'm mostly driven by my desire to keep doing better AND the sad fact that I'm all I've got. I have to take care of myself. I never expected to be single at 42.
[Jay] What did you envision for yourself at this point in your life?
[Jenn] Marriage, but no kids…I never wanted kids. But the one thing I've always wanted to be is a wife. I envisioned a beautiful life with a wonderful man. I was actually raised to be a wife. I watched my grandmother a lot when I was little, she taught me everything.
[Jay] What do you think has deferred your dream?
[Jenn] The 1st thing was probably being an entrepreneur. I worked A LOT!! I didn't make time to attempt to date. 2nd thing was picking the wrong guy and settling. Now, in my 40's, men are not dating. Now I've changed my standards and it's even more difficult to find someone who wants to be serious.
[Jay] You know I hear that a lot from clients, friends, and followers. "Men don't want to date." So what is that men want to do? Are we lazy? Just want sex?
[Jenn] Yes and yes!! They all JUST want sex. Sex is cool, I want it too. But can we go out and do things…other than eat??
[Jay] No
I'm kidding.
But I'm sure that's how some men think
[Jay] Harsh reality is, all men want sex. It's just determining is that all he wants. Does he just want sex, or does he want you primarily with sex as the benefit of being with you.
To your earlier point about men not wanting to date… I wrote a piece on my blog about "Lazy Daters." It talks about people that don't want to do anything but lay up, or they don't want to plan anything, initiate any dates, calls, or anything. They want the other person to do everything. I've been there. But a woman's experience is different because men are almost always going to want to sleep with you. And you're telling me that the men you encounter just want that? Are they forward about it? Or do they act like they want a relationship first?
[Jenn] Yes, that's what I'm saying. But they do act like they want a relationship. But my last 2 "situationships" turned into nothing. And I'm very upfront about what I want. But again, being an entrepreneur doesn't make it easy. I end up in these situations because I don't work a 9-5 with time to be spontaneous. To deal with me, we would have to plan time. And that is obviously way too much work.
[Jay] You know I've run into that same issue with the schedule thing. Entrepreneurs definitely need someone very understanding. Especially if they (the other person) work a set schedule… because you don't. An entrepreneurs schedule can be all over the place. 
Do you feel like you've gotten in your own way at any point?
[Jenn] Yes. Sometimes.
But like I said, plans can always be made. I've recently changed my schedule to make time specifically for dating. But still, no dates.
[Jay] I definitely appreciate the flexibility because a lot of people wouldn't even try to do that. They'd expect the new person to just get in where they fit in.
Wait… I do that. (face palm). 
[Jenn] Sometimes it's like that and even with my flexibility, I've been asked to
come see me" at 11:30p
For a 1st time meeting. Like really dude, a girl can't even get a conversation over a drink?
[Jay] I would say wow, but to be honest, I'm not shocked. I believe a lot of different factors have made men lazy as hell when it comes to dating.
Women that make it easy for men, make it harder for women like you that have standards
Social media and DM have caused a ton of issues.
I remember when we (men) had to actually approach women in public. Now, it's a simple inbox. Which isn't all the way bad, but it has contributed to the ease of access to women, and the laziness of men when it comes to the approach.  
[Jenn] I believe it's a matter of seeing what they can get away with. I've talked a few out of shooting themselves in the foot, by simply explaining that I'm not that chic. Sometimes it works, sometimes it doesn't. The ones it works on were really just trying their hand. Now later, after a few conversations and a possible meeting…it may be a waste of time. But they did not get what they anticipated.
[Jay] We can be a crafty lot. We'll try you like a kid tries their parents. Just to see how far we can get you. If you're flexible… we're gonna stretch the sh_t outta you.
But seriously—do you see yourself married before age 45?
[Jenn] Unfortunately not. A miracle would have to occur. But I'm crazy enough to believe in miracles.
[Jay] Are you a hopeful (not hopeless) romantic?
[Jenn] Yes, I am.
[Jay] Is there a point where you "shut it down" and give up? Or could you see yourself getting married at 50? 
[Jenn] Nope. I still believe that there is marriage in my future, and I plan on living for a long time!
[Jay] I see a lot of women settling in and giving up on marriage. It's good to see you haven't
[Jenn] I know that I would be a great wife. I'm excited about adding value to someone's life.
[Jay] That's exactly what a lot of people miss when it comes to relationships. That you are adding value to someone else's life. A lot of times, they are looking to self-satisfy.
With all that being said, you are still smiling and dope as you've always been. 
[Jenn] Aww, thanks, Jay!! I do my best to keep growing and smiling—while remaining who I've always been.
[Jay] Under those circumstances, I know marriage is a big goal that you haven't achieved yet–and it can be very discouraging to a lot of people when they haven't crossed the finish line… how do you keep on smiling through it?
[Jenn] It's very discouraging, but I know that there is someone out there looking for exactly what my dope ass has to offer!! I mean, without bragging…I'M THE SHIT!! But the right one hasn't found me yet…or maybe he has, and he's just stuck on stupid.
[Jay] Ummm… how you gonna say… "without bragging," and then brag?
[Jenn] Hahaha!! I couldn't help myself.
[Jay] That's the Jenn I know. Any man would be fortunate to have you. Keep that perspective and I'm 100% sure you'll be tossing that garter in no time.
[Jenn] From your mouth to God's ears!! And you would definitely be at my wedding!!
[Jay] You know it! Doing the running man and cabbage patch.